Fake local listings are a big headache for business owners. It keeps them from ranking higher and it also gives out false information to use searchers. Worse, these spammy listings make your business look less trustworthy. Another problem here is that the spam listings rank higher on the local pack, burying you further in the listing limbo.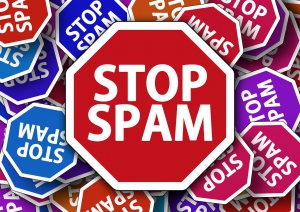 As much as the Local Finder might be mired with multiple fake listings, there are ways to get rid of them. Below, we discussed some steps on how you can deal with these listings.
Search for your business 
The first step to find spammy listings is by searching for your business while you're in its location. Use the keywords on which you're ranking for to see which results will show up. If you're ranking well, you can do this process in a different location where you also want to rank.
After entering the query, click the "more businesses" button below the local pack. This will open the Local Finder, where more businesses are listed based on ranking. Take note that this is 100% the same as the rankings of the local pack.
Identify the spam
Now that you see the long list past the local pack, it's time to hunt the spams. Here's what you have to do:
Check the Google Streetview
If you suspect that a listing is spam, check its Google Maps Streetview. If you see a crossroad, an empty parking lot, or a house, then consider it as a red flag.
Check similar NAP
If several business listings on the Local Finder have the same phone number and address, you should keep a close eye on it. Also, look out for business names that are too long and incoherent. If you have doubts, call the number and see who will answer.
Report the spam
If you confirmed that the listing is nothing but spam, the next step is to report it. The first thing you can do is to suggest an edit to the listing.  You can suggest an edit and then pick the tab "change name and other details". After that, choose in the drop-down arrow the condition that matches the listing best. You can even ask it to be removed together with documentation or a screenshot of your proof.
If this step didn't come to fruition, you'd have to wrap your head around the Google Business Redressal Complaint Form. This is where you're going to document your complaint. This is usually the last resort if suggesting an edit didn't work.
Wait for the results  
Shortly after submitting a request to edit, you'll receive an email from Google confirming that they will look into the matter. Usually, Google will act upon the request within 24 hours and you'll see instant results within that timeline.
In fact, from the top 8, your business can advance to top 3 or top 5 if you successfully removed spammy listings.
You can repeat this process for other keywords and business locations that you have. That way, you can increase your visibility on the web and you're more likely to be included in the local pack.