As a new year or a new decade approaches, your website should be well-prepared. Algorithm changes will come and you have to be prepared before it impacts your ranking. Like what they said, new year, new beginnings. So to make new beginnings on your website, here are the things you should do to get your site ready for 2020: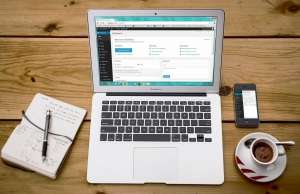 Perform a competitive analysis
As the year pushes to its close, you may want to check what your competitor is doing. Look how they fared in the search in the past year and see what you can do to outrank them.
Take note that you're not supposed to copy your competitors. Instead, use their performance as a guide for yours. Besides, some of your competitor's techniques may not be suitable for your website.
Conduct a website audit
With a full website audit, you can spot on-page SEO problems as well as technical issues that have to be addressed right away.
However, if you're running out of time, it's best to prioritize technical issues first. The rest of the on-page SEO problems can be addressed over time.
Clear CTAS
For sure, you've made a special offer for Black Friday, Thanksgiving, Christmas, and New Year. Before the year ends, you may need to remove some of it which has already expired. As much as Google doesn't give too much fuss about expired links, it's best to remove it to prevent confusing our site visitors.
Update your privacy policy
The GDPR updates last year really took the web by storm. Even if you're not located in the EU, it's best to dust off your privacy policy to ensure that it's at par with your customers' needs. You should also start knowing more about GDPR since it's here to stay.
Be Flash-free
After years of powering up the web, Flash is about to say goodbye. Adobe announced that Flash Player will stop working by 2020 so they can move on to better and more advanced technologies. So before the New Year arrives, make sure that you have changed Flash animations into something like HTML5 or new videos.
Plan your content
The New Year is a good start for a new content plan. Assess where you went short with this year's content strategy and what you can do to improve it. Also, it will help to come with an editorial calendar so you'll have a schedule to follow when 2020 starts.
Start using videos
Video content is becoming a big thing on the web. More and more internet users prefer content that they can easily digest. And with personalized videos being highly visual and creative, adding more of this content on your site will surely give you an edge next year.
Address customer problems 
Enough about you! Aside from fixing your website problems, you should also address the issues of your customers. How can you offer them better service? How can you make it up to those who are not happy with your service or product? You can use your website as the vehicle for the solutions for these concerns.