In part 1, I talk about the methods to build-up your SEO skills. If you want to catch up, see the post on 3 Unique Ways to Enhance Your SEO Skills.
Below, I discuss 5 more tips for you. Let's begin!
Associates from Work or Any Related Industry
Do not work by yourself. Ask a friend or associate you know who works in a connected field to impart to you the summary of their work. It is good to know if their job could influence yours. When you keep an open mind on other people's work, you'd be surprise that in the future you will gain revenues.
Teach Yourself
A fantastic way to become a more productive SEO is to know other disciplines. True, SEO acts on an expansive spectrum and it is not wrong for you to dedicate more time and attention in knowing specific SEO prowess and industry's growth. Nonetheless, the organic traffic to a website comes from various roots from other areas. Having that at the back of your mind, you could marketing principles to your meta descriptions because you know encourages people to decide. The knowledge of psychology would also help you in knowing consumer behavior. Check out online courses from Alison or Udemy.
Analyze other Sites
Doing the same routine for a  long period of time could have a bad effect on you. You may find everything boring if you just sit there and look at the same website.
Try looking for other related sites aside from your own website. Study how these websites are dominating the SERPs and monitor how they established their. Analyze their content and look at their on-page optimizations. When you are done with your investigation, surely you now know how to do your website differently. Just remember, never duplicate what others did because Google hates duplicate content. Instead, use it as an inspiration for your future works.
Learn from Interviews
In an SEO job interview, interviewee will be given questions to prove that they have the competence and experience to prove that they are the best candidate for the job. In a highly stressful time, your weaknesses and strengths will surely manifest.
On the contrary, it's not only the interviewee who is learning here because you could learn a thing or two from the answers given to you by the interviewee. Having gone through the drill many times , every time you interview a person for a particular job maybe you want the interviewee answer the question the way you yourself would.  Each time an interviewee answers your questions, ask them to delve deeper so you could determine the person's honesty. Who knows, the interviewee might just give you a new approach that you might want to try later.
Study the Various SEO Tools
For sure, your website has many unused SEO tools. If you use all them, there are features that you don't use often. It's time to tinker and study all these unfamiliar territory. Yes, it may seem to be an unusual way of learning, but it could add up to your knowledge. Research on how to utilize the tools correctly, or read the guide provided by the developers. This will lead you to the right way in using them.
SOURCE: (1)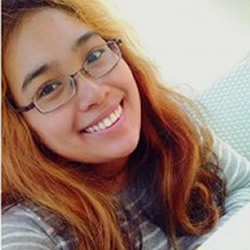 Latest posts by Carmel Lago
(see all)