Content is king, as many would say. But aside from writing great copy for your website, you should also ensure that it's optimized for search. If not, site visitors won't see your pages no matter how well-written your content is.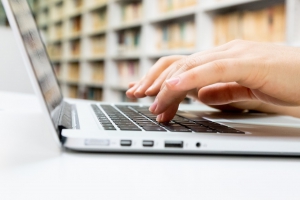 Keyword research is indispensable
The first thing you have to do before writing your content is to look for keywords. Aside from optimizing your content with it, keyword search also gives you fresh content ideas. It also gives you a glimpse of what internet users are searching for, what they are interested in, and how often they search for a specific query.
Take note that well-researched keywords are useful for both on-page and off-page SEO. This way, your content will appear in the SERPs when an internet user searches for a specific or relative query.
Use a focus keyword
A focus keyword is a specific keyword that you optimize your content for. It's the main keyword you'll use for your text title, headings, body, alt tags, meta description, and more.
Still, using a focus keyword doesn't mean that you're not allowed to use other keywords. This is where Latent Semantic Indexing (LSI) keywords come handy. These are keywords related to your focus keyword. Take note that LSI keywords aren't necessarily synonyms of your focus keyword.
Search intent is the way to go
Take note that you should write for the people, not for the search engine. This is why search intent is the name of the game when writing your copy.
Take note that over the years, Google has leveled up its indexing abilities to have a better understanding of what its users are searching for. Websites that satisfy user intent are more likely to rank high as they suffice search queries better.
Basically, there are four types of user intent content: navigational, informational, transactional, and commercial.
Optimize your meta data
Aside from the body of your content, you should also optimize the meta data of your pages. Make sure that you use your focus keyword on the title tag, meta description, and alt text of your images.
Also, try to use your keyword on URL, while keeping it short and easy to remember.
Through this, you're keeping your content relevant to the potential search query of the internet user.
Use headings
Take note that no reader would be fond of browsing through a sea of text. This is why you should always use subheadings for your content. This way, your content becomes visually appealing and less overwhelming for visitors.
Subheadings are also a great way to optimize your keywords. Through this, indexers can easily crawl your pages and understand what it's about.
Optimize images
Many website owners overlook the importance of optimizing the images on their pages. Although this isn't written content, you can enjoy additional optimization by using alt texts and proper image file titles.
Structured data is also helpful, though it's part of the technical stuff that experts can help you with. Aside from that, always reduce the file size of your image before uploading it to your page. This way, you won't impact the loading speed of your website.