On-page SEO is essential if you want your pages to rank well in Google.
Unlike off-page SEO, which happens away from your site, on-page SEO involves optimizing your website's content and technical data.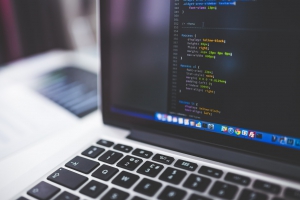 In this article, we'll discuss the basics of on-page SEO. Even basic knowledge of WordPress will allow you to get started.
Why is on-page SEO important?
On-page SEO is one of the most important parts of the whole process. That's because you make it much easier for both Google and humans to find and navigate your site.
Unlike off-page SEO, you are completely in control of your on-page optimization. What's more, good on-page SEO can help you improve your off-page SEO efforts.
On-page SEO factors
There are various components of on-page SEO, as well as 12 factors that Google uses to determine how well your website will rank.
The factors include your site's crawl-ability, architecture, links, speed, responsiveness and whether or not it has an SSL certificate. It also includes your site's CTR, its readability, image optimization, content quality and URLs.
Above all, keyword optimization is the most important facet of on-page SEO. If you don't optimize your pages with relevant keywords, you simply won't rank well.
How often should you do on-page SEO
On-page SEO is an ongoing process. That being said, there are some aspects, like buying an SSL certificate, that can be done once and then be forgotten about.
There are many more factors that you have to come back to every month, such as creating and optimizing content for your site. Even if you do it regularly, make sure to go over on-page SEO in your annual audit.
Should I perform on-page SEO?
You should continue to perform on-page SEO even if your site is ranking well in Google. It's the only way to guarantee your rankings continue in the future. Besides, you don't need to be an SEO expert to do this successfully.
If you run a website, make sure that you schedule time each month to work on your on-page SEO. The more you do it, the better it will become.
When you improve on-page SEO, you naturally improve key Google ranking factors such as site speed and the presence of an SSL certificate.
That doesn't mean you should neglect everything that isn't a ranking factor, however. Every little optimization counts.
On-page SEO is as important as off-page SEO. It is the foundation to help your site rank higher. The better your on-page SEO, the more effective your off-page SEO will be.