Link building is essential for good SEO. But it can be hard to get started. If you're confused, we recommend starting with one of the following tactics that make for great and effective links.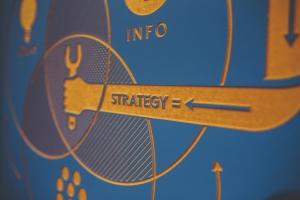 Linking through guest posts
Guest posting is tricky and time-consuming. But there are few tactics that are better at generating the kind of high-quality links that Google loves.
Remember to write for users and not search engines when submitting guest posts. Although you want to please Google, you'll only get your guest post accepted if it is of high quality.
Educational content
Educational content is some of the best performing content you can write. It is the best way to provide value to readers without being salesy. That's why other site owners are happy to link to it.
This tactic can be as time-consuming as the first one, however. That's because you have to write the content and then reach out to other bloggers.
Internal linking
Getting links from other websites is important. But so, too, is linking between your pages. This way, you can make sure that your high-ranking pages share all of their lovely traffic with less-visited pages on your website.
Don't fill your pages with dozens of links, however. A few well-placed links are enough to seriously improve your on-page SEO and site navigatbility.
Offer an affiliate program
If you want a way to create loads of links without doing a huge amount of on-going work, try running an affiliate program. These are a great way to have other people create links to your website on your behalf.
You'll need to create a commission system, a marketing strategy and an affiliate management system. You'll also need to attract other website owners to be your affiliates.
Private Blog Networks (PBN)
PBNs have long been a bit of a grey hat link building technique and there is an ongoing debate as to how ethical they are. Technically speaking, Google doesn't like PBN Networks. That means you have to be very careful if you use them. They are time-consuming and difficult to manage, too, so take care.
Offer a free tool
Do you know why some websites go through the hard work of creating a tool and then give it away for free? It's because offering free tools is a great way to get publicity, backlinks and lots of great traffic. It can take a bit of effort but it will probably be the most effective tactic on this list if you commit fully to it.
Be a guest on a podcast
One final tactic is to become a guest on a series of relevant podcasts. Podcasts are having a great time of it at the moment, so starring in some or starting your own is a great way to get your name out there. Whatever you do, make sure that the host of every podcast you go on includes a link back to your website in their show notes.