Site analysis is an important part of SEO, even though it doesn't involve any actual optimizing of your website. Instead, site analysis is all about understanding where your website is at the moment and how it could potentially be improved in the future. From there, you can create a roadmap to take you to the top of the rankings.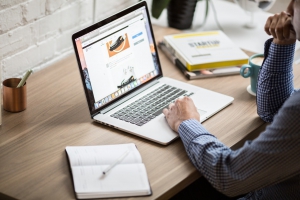 In this post, we'll discuss the basics of site analysis, what you need to know and what you need to do.
An introduction to site analysis
Site analysis is completed to better understand where your website stands from an SEO point of view and whether you can rank well for keywords. As part of this, you can also compare your site to those of competitors to see if yours is better.
A great site analysis will almost be as in-depth as an entire SEO audit. You'll want to go this deep so that you have a deep understanding of your site, what works, what doesn't and how you can improve it. With this knowledge, you'll have all you need to improve your rankings and beat your competitors.
Tips for site analysis
Check website speed
The first step to analyzing your site is to check how fast it is. Site speed is a Google ranking factor, and one that is becoming increasingly important for ranking highly. The faster your site, the better you will rank. If your site doesn't load faster than three seconds, you're going to need to use a CDN, reduce your file sizes or leverage another speed optimization tactic.
Conduct competitive analysis
Competitive analysis means looking at the websites of your competitors. This is the best way to understand exactly what your competitors are doing, what their strengths and weaknesses are and how you can beat them. Remember to look at this from an SEO perspective, as well, so you can work out how to beat them in the rankings.
Audit your SEO
Look at your site's SEO as part of your site analysis. Both on-page and off-page analysis can be useful. Start by looking at your website's backlinks, how many you have and where they come from. Then look at your on-page SEO and your content. You might even discover new content to create.
Know your traffic
Understanding how many people come to your website, where they come from and how they convert is essential if you want to grow your business. You don't have to have huge amounts of traffic to make a lot of money, far from it. In fact, sites with less traffic can have higher-converting, higher-quality traffic and make more money than sites with considerably more traffic.
Know more about behavior analytics
Part of analyzing your traffic will involve looking at the behavioral analytics of visitors. This involves looking at how long they spend on a page, which pages they visit and how they move around your site.
Final words
Understanding how healthy your website is and how you can improve it is essential. Take time to do this at least once a year, but more often is better.