Keyword research is one of the foundations of SEO. Marketing experts and SEO practitioners spend a great deal of time finding keywords that convert. For the year 2020, keyword research is here to stay and will perhaps play an even bigger role in search.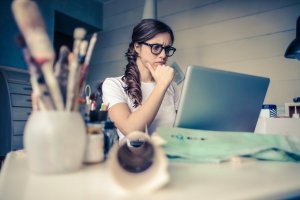 Why keyword research is still king in 2020
Keyword research allows website owners to understand what their target market is searching for. When added and optimized in your content, these keywords will bring you closer to your customers and bring your customers to you.
Keyword research will remain indispensable in 2020. Still, the playing field shifts with the rise of voice search. Unlike traditional search, voice search requires a different approach to keyword research.
If you're a blogger, e-commerce site owner, or a business owner, keyword research should be in your SEO toolkit.
Keyword research is more topical
Unlike in the past years, keyword search is no longer just about finding the best string of words that suit the topic you have in mind. SEO practitioners have to focus on what internet users are looking for. They have to find the topics that interest searchers instead of the keywords alone.
Nowadays, you can rank for keywords you didn't optimize in your content. This is possible if you publish a well-researched topic with stellar copy.
So does it mean I no longer have to look for keywords? No. Your job now is to pair keyword research with topic search based on the interests of your audience.
Keyword research for voice search
SEO experts forecast that voice search will comprise about 50% of all internet traffic by 2020. This is a big deal for your keyword research process. Unlike choppy phrases, optimizing for voice search requires lengthy keywords. Voice search is conversational and natural.
Mobile devices now have AI systems that interpret the queries that an individual will say. It has become an alternative to typing, which is something that marketers have to factor in. People search differently when typing as compared to voice searching. It's more of What, Where, When, Who, and How with voice-powered devices.
The thing about long-tail keywords
For new websites this year, long-tail keywords are their golden nuggets. It gives new websites the chance to rank higher and enjoy substantial traffic. Sure, long-tail keywords don't always have as much traffic as short-tail ones. Still, it they less competition and easier to optimize, not to mention the voice search edge.
Long-tail keywords are a great way to see the search behavior of your target audience. SEO practitioners also see better conversion with long-tail keywords, ranging from 6 to 15 words.
The best part about long-tail keywords is you can combine two or more short-tail keywords. For example, you have three keywords: "best phone case" and "phone case for iPhone 11" "clear phone case". You can use it as a long-tail keyword like this: "best clear phone case for iPhone 11". As you see, you covered three different keywords on one page.
Conclusion
Keyword research remains an integral part of SEO. For 2020, voice search will affect how marketers approach this process.