If you think E-A-T has anything to do with food, you're dead wrong. It's not about consuming something tasty, it's about how well you rank in Google.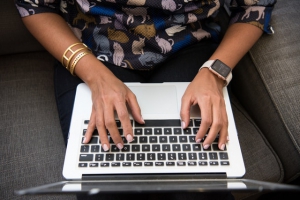 In this article, we'll explain what E-A-T means and why it matters if you're a website owner and what to do about it.
What is E-A-T?
E-A-T is an acronym that stands for Expertise, Authoritativeness and Trustworthiness. All three are used by Google to determine how worthy your page and your website is of ranking.
Google is using more and more tactics in order to do so. Today, it doesn't just look at the keywords on your page or even just your backlinks. It is now taking a comprehensive approach to your page and website's quality, hence the inclusion of E-A-T.
Let's look at what each of the factors mean in turn.
1. E for Expertise
Google is determined to serve up the best experts in the world on their search platform. That's why the first thing it considers is your level of expertise.
Let's take the health niche, as an example. If a health website that offers medical advice wants to have a high expertise score, they should make sure that their content is written by a medical professional and references relevant medical journals.
What counts as high expertise will naturally change depending on the niche you are writing in. Not everyone is able to reference medical journals, after all. But the more authoritative resources you can reference in your writing, the better.
2. A for Authoritativeness
Speaking of authoritativeness, that's what A stands for. Google doesn't just want you to be an expert on a particular topic, it wants your entire website to be considered an authority.
Google uses several factors to measure the authoritativeness of websites. These include:
Customer reviews and ratings
Backlinks (the kinds of websites linking back to you)
Mentions and citations by other authors
Sites where you appear in (such as in guest posting)
In other words, you want your website to be one of the go-to resources in your niche.
3. T for Trustworthiness
Google wants to provide safe results for its users. As a result, it wants to reward websites that it considers trustworthy and rank them above other websites.
Part of this is achieved with the above two factors, writing expertly about topics and being a renowned resource. But there is also a technical element, as well. Your website will need to have an SSL certificate if Google is to consider you trustworthy. And if you are an ecommerce store you should go over and above to make sure you are protecting user data.
Why E-A-T Should Matter to You
Google has stated that they use E-A-T as part of their Search Quality Evaluator Guidelines. So if you don't have a good E-A-T score, Google is going to punish you.
If you want help understanding your E-A-T score or want help improving it, our team of SEO experts can help. Get in touch today for a free consultation.