If you've been keeping track of Google lately, you'll know that the search engine has been introducing a lot of changes. First there was the March update which saw rankings drop across the board. Then there was the June update, which saw some rankings increase in response. In July, more changes are happening as Google begins to use mobile versions of websites to fill its index.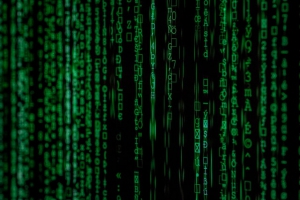 All this change got us wondering just how much Google does change its algorithm. So in this post we're going to discover just that. We'll provide some fun facts about Google, look at how often updates really happen and why tracking these updates is so important.
Some Facts On Google Updates
You may think that three major updates in a few months is quite a lot. But it's actually nothing compared to the amount of updates that Google makes every single year. This can number in the thousands.
Let's look at 2018 as an example. Last year, Google reported 3,234 updates to their search engine. That is a huge increase compared to 2009 where Matt Cutts only made between 350 and 400 updates.
If we look at the timeline below, we'll see that Google is rapidly increasing the amount of changes that it makes:
2009. Cutts released a video stating that Google made 350 to 450 updates to their search algorithm.
2010. Eric Shmidt, then Executive Chairman of Google, testified before the Congress that they made 516 algorithm changes that year.
2012. In the archived page from "How Search Works," Google published an infographic where it states that 665 launches were approved.
2013. Amit Singhal, Google's former Senior Vice President, announced in a Google+ post the 890 improvements were made to Search.
2016. Google said they launched 1,653 improvements in a now-defunct page from "How Search Works".
2017. During an internal Google meeting, it was discussed they released 2,453 Google updates, according to CNBC.
2018. In their latest update via "How Search Works," Google said they performed 3,234 search improvements.
Does Google Update Its Algorithm Every Day?
With so many thousands of updates happening every year, Google must update its algorithm every day, right? Well there are rumors that the search engine makes multiple updates every day.
Most of these changes go unnoticed by everyone, even the most observant SEO won't notice tiny changes in search rankings. That's how small these daily updates are. It's only when updates are huge and cause volatility that they get reported on.
Why are Google updates important?
You can be forgiven for wondering what the point of keeping track of all these updates is. If there are so many and most don't do anything, what's the point? But keeping track of updates is incredibly important. Big updates can have a huge impact on your business. You need to know when to make changes to keep or improve your rankings.
But that doesn't mean you have to keep track of the changes. With a reliable SEO agency, like us, you can sit back while your agency does the hard work and makes sure you're ranking well.