Everyone knows that Google is the biggest search engine in the world. But that doesn't mean you should be ignoring what Bing can do for your business. When you optimize for Bing, it can actually bring in a lot of traffic to your website.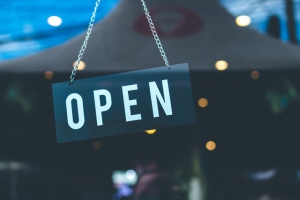 In today's article, we'll look at why Bing is actually a great search engine, what it can do for your business and how you can get started optimizing for it.
Why Bing is great
Did you know that Bing is the third largest search engine in the world behind Google and Yahoo!? In 2018, for instance, Bing accounted for 4.58 percent of all global searches. Although that may seem small on the face of it, it still accounts for billions of queries.
What's more, Yahoo! is actually powered by Bing. That means when you optimize your web presence for Bing, you are automatically optimizing it for Yahoo! too. Yes, you are effectively killing two birds with one stone.
Expand your reach with Bing
We understand why the vast majority of businesses only focus on Google — we focus most of our attention their, too. It's the first website most people visit to get answers to their questions after all.
But Bing shouldn't be ignored! No matter what kind of business you have or where you are based, if you have a web presence optimizing for Bing can bring more traffic to your website.
How to Optimize Your Website for Bing
Bing isn't the same as Google. It uses a different algorithm so what you do for Google won't be reflected in Bing. They are similar though, and if you can do one you can do the other.
Step 1: Register your business
The first thing you should do is to claim your business' listing on Bing. This gives you control over the way your business appears in Bing's local results. If you have Bing Local and Google My Business listings both claimed you have covered all your bases.
Best of all, you'll also have a listing automatically created on Yahoo when you do this because the two websites are connected.
Step 2: Have your website indexed
To make sure that you appear in Bing's search results, you'll need to make sure that you have submitted your website to Bing. To do this you'll need to create a Bing account or log in using your Outlook or Microsoft account.
Log in and go to the Bing Website Submission page Fill in the form and you'll be able to submit your XML sitemap for Bing to crawl.
Step 3: Perform SEO
You'll need to do SEO on your website to make sure that you rank high in Bing just as you do for Google. That being said, you are better off focusing your SEO efforts on Google. You can't optimize your website perfectly for both search engines so you may as well focus on the one with the most traffic.
If you need help getting started on Bing, reach out to our experts for a free consultation.