As the year is about to end, website owners are looking for ways to keep up with the latest updates and trends in SEO. The year 2020 will prove to be a great time for new strategies. With that in mind, here are the SEO trends that website owners have to watch out for: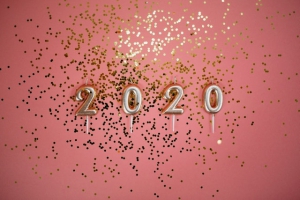 Structured data will rise
Content is king, but the fact is that indexing algorithms don't always understand written text. This is where structured data comes handy. It's the process of adding hints to the content structure so search crawlers can easily pick up its context.
Also, this will help establish the relation of each element to each other and how each internal page relates to one another. This way, your pages will be understood by the search engine and found by internet users.
BERT is in full force
Just recently, Google rolled out its BERT algorithm globally. This update will change how the search engine will interpret search queries. From interpreting individual word meanings, BERT will also consider the relation of each word to one another. This way, internet users will receive a more accurate set of results.
The BERT update aims to make Google a more user-focused platform. Also, it will help direct traffic to webpages that are relevant to the search query.
User experience will rule
UX will be the big thing for 2020. With user experience as the focus of optimization, website owners will gather more leads and lower bounce rates.
Website owners should think of ways on how they can help internet users. It's a form of technical SEO, which will surely pay for itself in the long run.
Security will be a big factor
Google frowns upon unsafe websites, so ensuring that yours has a secured system would be a big plus next year. With the rampant hacking and data breach online, safety layers will surely give you an edge on your rankings.
Take note that even your users won't like to see a "Not Secure" warning when they visited your site. So for next year, invest in an SSL certificate among other security features for your website.
Voice search is here!
According to experts, about 50% of all web searches will be voice-based by the year 2020. With this, optimizing your website for voice search is a no-brainer.
Conversational content and keywords are a great start here. Short and choppy keywords no longer matter the way it used to as voice search is more conversational.
With the rise of Amazon Echo, Voice Pod, and other voice-command devices, shifting your site to voice search will drive more traffic for your business.
Video content is in-demand 
Over the years, internet users have sought instant information that they can digest without effort. This is why YouTube became a big thing. After being acquired by Google, YouTube has revolutionized video content. In fact, 6 out of 10 internet users would look up a video instead of reading a written text counterpart.