In a tweet, Google announced that they have rolled out BERT internationally. This is after the U.S. launch back in October. This milestone update is set to affect the traffic and rankings of websites all over the world.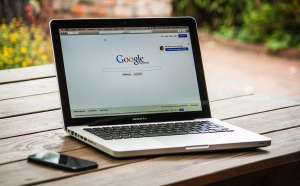 According to the largest search engine on the planet, BERT will be available in all countries where Google is used. Also, it will work in 72 languages and in 10% of all searches.
What is BERT and how does it work?
BERT is an algorithm that will change the way Google interprets search queries. Instead of interpreting queries by the individual meaning of words, BERT will factor in the relation of each word to each other. That way, searchers will receive better results that match what they're looking for.
Upon its first launch months ago, Google said that BERT will work only for 10% of all searches. This is expected to remain the same until Google announces a different scale.
Also, BERT is expected to improve its interpretation of search queries by sharing knowledge across languages. So with this international roll-out, the BERT algorithm is set to make the search engine a more accurate and reliable platform.
BERT: Boon or bane?
Google will not release an update if it will be detrimental to its users. First of all, BERT doesn't penalize websites. It only changes how the search engine interprets a query. If your website received a penalty, it's due to another algorithm or violation.
The good thing about BERT is it removes the low-quality traffic from your website. This way, you'll see the traffic that really converts. Over time, BERT will also bring in high-quality traffic to your website.
Effect of BERT on international searches
Just like how it worked in the United States, BERT will shift traffic to the web pages that are more relevant to the user's query. At first, this means you're going to lose traffic. Still, it's for the better as the traffic you'll lose is not beneficial to your website.
Also, BERT will impact how rich snippets are displayed. Some websites will lose their featured snippets while others will gain it. Again, it all boils down to relevance.
As much as your website is already relevant to the query, BERT has expanded how Google perceives webpages' prominence. That's the reason why rankings will change and traffic will shift.
What you need to do about BERT
There's nothing you have to do about this update. If you want to rank better after seeing the effects of BERT, continue making high-quality content. Also, perform efficient SEO strategies to ensure that you have the best visibility to your target audience.
Other than that, you shouldn't fret about this update. It will not cause any trouble on your site unless you already have poor rankings.
Final words 
The BERT update has been one of Google's biggest releases in the past five years. It changed the way the search engine interprets queries and it will surely show its benefits in the long run. For now, there's nothing you need to do but to optimize as usual.