Millions of internet users browse the web every single day. A big chunk of this web population use mobile devices like smartphones and tablets. With the growing mobile-based activity on the internet, businesses and companies must switch to responsive websites.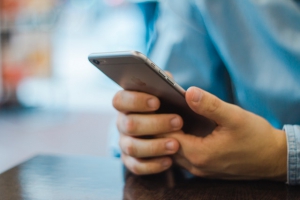 The responsive website design was first introduced to web developers back in 2010. Since its inception, many things have changed and improved. A big part of this is Google recommendations.
If you're wondering why responsive websites are a big trend nowadays, here are some of the important reasons:
*Increasing mobile device usage
Since smartphones have experienced its boom in the market, mobile-based browsing has also skyrocketed. More than 50% of the entire internet traffic is from tablets and smartphones, making it very critical for businesses to follow suit.
Also, mobile responsive sites are becoming the industry standard. Even small businesses are investing in a responsive site as an effort to widen their audience and to reach more leads.
So far, responsive websites are seen as the future of web search.
*Google favors responsive websites
Since it introduced responsive website designs about a decade ago, Google has been focusing on rewarding websites which are prioritizing mobile search. In fact, they recently rolled out the mobile-first indexing.
This means the algorithm crawls the mobile version of the site before the desktop version. That's a big turn from the previous algorithm that crawls the other way around.
A responsive website will rank better in SERPs as a result. Moreover, this will translate into better visibility for businesses.
*Improving the user experience
When it comes to business owners, user experience matters a lot. The first step here is to ensure that their business website or online store is optimized for mobile browsing.
It means that all pages of the site are easily navigable and the buttons can be pressed comfortably.
By providing the customers with the ease of use, your business stands the chance of landing a conversion. Still, you should structure an effective sales funnel to pair with this.
*Faster loading time
A responsive website will automatically switch its format based on the device where it's being accessed. Through this, the content will be optimized to load fast. It reduces bounce rate and it helps keep your visitors interested on your site.
You should remember that online users have very short attention spans. If your site loads longer than 3 seconds, the user will look for another site. That means you're going to lose customers along the way.
*Higher sales conversion
Like what we said earlier, mobile-responsiveness has a lot to do with your website's conversion. The speed, design, appearance, and ease of navigation are just some of the make-or-break parts of a website.
By switching to a responsive site, you can improve user experience and encourage potential customers to choose your product or service.
Final words
Responsive websites are long-standing trends on the web. It's seen to become more revolutionary as internet users switch to mobile devices. As for the companies and businesses, following this recommendation will bring a lot of benefits to their revenue.