Schema markup is a string of code used to help search engines index pages correctly. Also, it's used to generated rich snippets for search results. It highlights the information about a business or a professional, specifically their NAP (Name, Address, Phone Number).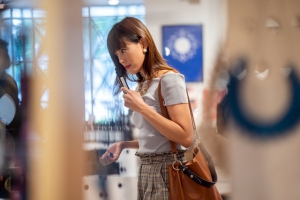 The goal of this code is to provide internet users with accurate information about a specific business category they're searching for. It will increase the visibility of a website or person online. Therefore, it increases their sales and traffic.
Who should use Schema Markups?
Anyone who wants to highlight their business or profession should use the schema markup. Also, those who have websites should utilize this code to increase the indexability of their pages. Since it helps web crawlers, it increases their ranking factor, another benefit that web developers should seek.
Overall, schema markups can increase traffic, drive sales, and boost your presence online. It's slightly technical, but with the help of pre-coded plugins and platforms, even non-programmers can learn about this code.
How to add schema markups on your website
Here, we will discuss brief steps on how to generate and integrate this code on your website.
Step 1. Display NAP in HMTL text
If you don't know it yet, Google and other search engines can't crawl text within an image. So for schema markups to work, you have to place it in plain HTML text. It can be on the footer or the header of your website based on your preference.
By encoding it in plain text or HTML, crawlers can easily read and recognize the information. Also, it will make the next step effective.
Step 2. Adding the schema code
You don't have to be a coding geek just to learn how to add schema markups for your website. The first thing that you have to do is to install a schema plugin, something that you can easily find if you have a WordPress-based site.
After that, you should go to Google's Structured Data Markup Helper. Paste the URL of your website on it and click the "start tagging" button.
Once it's set, click "Create HTML" This will generate the schema code that you will add on your site. Make sure that you add it properly, so the rich snippets will be generated properly once an internet user enters a specific query.
Important reminders
When adding schema markups, make sure that you don't make it spammy. Google is smart, and the search engine will detect this unacceptable practice. Moreover, your site will be penalized and you'll lose all your SEO efforts.
Aside from that, you should always adhere to the Google guidelines in integrating schema codes. This will be your lodestar to prevent any penalties on your website.
Also, you should always use proper schema markups. Avoid misleading web crawlers. By doing so, you're not just exposing your website to penalties, you're also making your readers a big disservice.
Last but not least, you should never make invisible content on your markups. This is a black hat tactic that Google will penalize.