It's a fact that local businesses will benefit from a successful SEO campaign. But for this to happen, they need to master the basics, including meta descriptions. These little details make a big difference to a business' ranking and visibility on the web. All of which will reflect on their sales.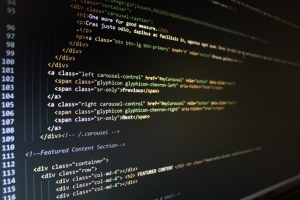 The role of meta descriptions
Meta descriptions are short descriptions that provide internet users with enough information about what a page contains. This is displayed on the search pages, which allow users to understand what the page is about even before clicking through the result.
Also, meta descriptions are the first thing that will push a lead towards your sales funnel. How you write this part will play a big role in how effective the description is when it comes to convincing potential customers.
Aside from that, meta descriptions are a big part of indexing your pages. Search engine crawlers of Bing and Google use meta data like title tags, descriptions, and robot tags to index pages properly. If utilized well, your pages will be indexed to the queries where it's most related to.
Descriptions, along with other tags, help display your pages on the right places and with the right queries. Through this, you can target the right customers and increase your conversion rate in the process.
Important meta data tags
If you're revamping your SEO efforts, make sure that you focus on the following tags:
Meta description
This 160-character description is displayed just below the title tag. It's the first bit of information that the user will see before deciding to click through or not on your site.
For this part, you should utilize keywords and supply as much information as possible. Although short, meta descriptions play a big role in opening the door to your sales funnel.
If written well, meta descriptions will help rank your site better. At all costs, you should write a unique meta description for each page to avoid duplication.
 Title tags
Title tags are short headlines that will be displayed as the largest portion of the search result. It should be informative enough to give the users the idea of what they will see inside the page.
For local businesses, this should include the location and specific service or product that the business offers.
Take note that title tags are 60-character long texts. Just like meta descriptions, you should utilize keywords here, ideally at the beginning for better indexing.
Robot tags
The robot tag is responsible for identifying which pages should be indexed or not. Also, it ensures that your pages are being crawled properly.
Take note that some pages are better to be unindexable, especially if the content is still thin. However, this is a slightly technical matter.
If you can't perform the optimization, you can always tap the help of SEO experts.
Final words
Meta descriptions are an integral part of ranking a website and boosting your pages' click-through rates and conversion.
It's a simple and basic component, but it should be done right to ensure that your business website will enjoy the benefits.