There are a lot of guides that tell you what to do when it comes to SEO. Whether they are step-by-step guides or a series of quick tips, you'll find no shortage of articles that tell you what to do.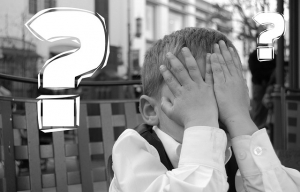 But there aren't as many guides that tell you what not to do. The truth is that when someone does local SEO on their own, they are going to make mistakes. As such, you need to be aware of the most common mistakes. If you're doing your own SEO, here's what not to do.
Mistake #1 – Poor NAPs
NAP stands for your business' Name, Address, and Phone Number. These are the key parts of your citations, which help you to rank in Google. But they are easy to get wrong. Every citation that you create for your business needs to be exactly the same every single time you write it.
Too often, business owners aren't strict enough with their NAPs and that can lead to inconsistencies. This confuses Google and will result in lower rankings and less traffic for your local business.
Mistake #2 – Unclaimed Google My Business
Google My Business is the home of your local SEO efforts. But so many businesses still haven't claimed their online listing. This is a big problem. When you don't claim your business, you aren't able to personalize any of the information. It's this personalization that helps you to rank above your competitors. No personalization and no additional data, no ranking. Don't make this mistake, claim your Google My Business page immediately and start filling it in.
Mistake #3 – Missing on-page local signals
A lot of local SEO optimization happens away from your website. But getting your website right is still important. It's the first thing Google will look for when ranking your website and it's important to have the right signals in place. These include the following:
Name, Address, and Phone (NAP)
Use of title tags, meta tags, and meta descriptions
Backlinks from local sites
Content quality and structure
Local keyword optimization
Without these signals, Google won't easily be able to tell what your website is about and what it should rank for.
Mistake #4 – No online reviews
Reviews are probably the most important local SEO ranking factor there is — once you have your Google My Business page in set up, of course. Yet many people don't have any reviews for their business in place. This is a big problem. The more positive reviews that you have on your Google My Business page, the higher Google will rank it. It proves that you offer a great service or product and are trustworthy. Start getting reviews ASAP to make sure that you don't make this mistake.
Mistake #5 – Ignoring results
SEO isn't a set and forget process. You need to keep an eye on what happens so that you can react and change your strategy. Measuring what works and what doesn't is essential. So is taking notice of what Google Analytics says.