Many local businesses shy away from SEO due to the perceived cost. As much as it may cost a fee over time, you can optimize your website for free with some hacks.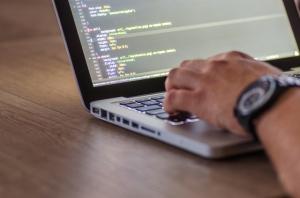 If you don't have the budget yet for paid SEO services, you can give your business website a head start using the following steps:
*Get listed in online directories
For business owners, getting listed on Google My Business (GMB) is an important start. Once listed, your business will appear on Google Maps, Google's Local Pack, Knowledge Graph, and more.
Make sure that you claim your business online and supply accurate NAP (Name, Address, Phone number). Moreover, it's believed that GMB listings are on top of all the ranking signals when it comes to businesses, be it local or national.
Aside from GMB, you can also list your business on Yellow Pages, Yelp, TripAdvisor, and more.
*Aim to get positive reviews
About 85% of all potential buyers rely on customer reviews when it comes to their purchasing decision. With this, you should focus on acquiring positive reviews by replying and resolving complaints. In addition, a large chunk of negative reviews will be edited if you provide the customer with an acceptable resolution.
Also, follow up to previous customers so they will post a review on your website or Google. A simple email can go a long way here. Once the customer posts a review, always thank them or respond to their complaints.
*Focus on getting backlinks from other local businesses
For local businesses, local links are gems. You can do this by blogging or talking about another local business within your niche that's not a competitor. By doing this, you'll likely get a shout out or backlink from them.
Backlinking is one of the most important ranking signals, especially among businesses. The more established backlinks you get, the more points you get from Google.
Also, doing this will make your website easier to discover, which will lead to more traffic and engagements.
*Localize your content and keywords
Local business owners like you should never forget to geo-target their keywords. Also, you should optimize your content with location modifier keywords. These keywords will help Google determine the location where you want to rank.
Aside from that, you should create location-specific keywords for each location of your business. This landing page will be the platform of your sales funnel while it also adds golden points in SEO.
Moreover, local keywords will help Google display your pages on the right location.
*Produce regular content
Aside from practicing all the mentioned tips, it's important that you produce content regularly. Establish a blog where you can post once a month or bimonthly if you have the extra time.
Make sure that you optimize the content with low competition keywords relevant to your business or niche. Aside from your website's content, you can also offer another business to exchange content with you through guest posting. This way, you can secure backlinks and boost your online presence for free.
Final words
SEO can be technical, but with these basic methods, you can now optimize your website without spending a dime. Consistency and quality content will go a long way here.