Backlinking is a crucial aspect of SEO. It's one of the most important ranking signals as it denotes authority and trustworthiness. Also, Google crawlers find websites with established backlinks as reliable, thus better rankings on the search results.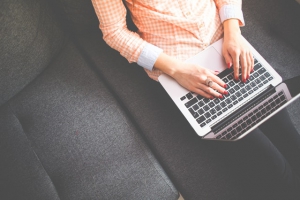 Moreover, small businesses will benefit a lot from backlinking as it will work wonders on local SEO. It will drive traffic on your website and make your website more visible on the vast map of the internet.
Why backlinking matters?
Any website that links back to your website is an added bonus for your SEO. It always matters and Google doesn't fail to reward websites that succeed in building steady links.
Backlinking is also a signal that you're an authority on a certain niche. If other websites trust you, Google will detect this as something positive.
Also, quality backlinks are known to result in high rankings, plus it helps Google crawlers discover and index your pages faster.
How to build backlinks for your small business
If you're new to backlinks, here are some of the methods you can try:
*Write about other organizations in your niche
This method works by talking about other organizations within your niche. Still, make sure that they aren't your direct competitors. For example, if you have a bakeshop, you can write about restaurants and other businesses that complement yours.
Once these businesses notice that you've talked about them, you'd likely gain a mention on their social media account.
*Use local resources on your pages
This is somewhat similar to talking about other entities in your niche. For example, if you own a cleaning service business, you can blog about property management services in your area. You can discuss your service complements theirs.
After that, you need to contact the website of the service or company you've mentioned. Inform them that you've mentioned them on your blog and ask politely if you can get a mention or backlink on their next blog.
*Tap local influencers
Local influencers are everywhere. Also, they are one of the best ways to gain backlinks and additional traffic for your website. Look for bloggers who are producing high-quality content regularly and propose an exchange of material. You publish yours on their website and they publish theirs on yours. It's a two-way benefit, especially if your small business is starting to be known locally.
*Run sponsorships and donation programs
Providing free services to organizations and events are a good way to gain exposure and backlinks. Still, the value of the service or product shouldn't set back your income.
For sure, these organizations will thank their sponsors on their website. This is a guaranteed backlink to your pages, but be sure to request it specifically.
*Write guest posts
Guest posting is a tried and tested way to direct authority blogs to backlink to your own pages. Aside from gaining that sweet backlink, being published on an established website is a big plus for your online reputation.
You can contact bloggers and other businesses. Most importantly, you should target authority sites on your niche and governing bodies that accept guest posts.