November is the month of major algorithm updates for Google, with neural matching as the latest addition to the list.  In the first week of December, the search engine giant confirmed this new November 2019 update, which will affect local rankings. This is the same reason why local businesses have witnessed a change in ranking in the past month.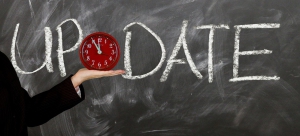 What is neural matching?
Neural matching is an algorithm that allows Google to interpret the search query with local intent. This works even if the query doesn't have a specific business name or location. Although it was mainly observed in November, neural matching has been in the works since 2018.
This is somewhat similar to the earlier BERT update. It improves query mapping, though the functions are different between neural matching and BERT. Google calls neural matching as the "super synonym system" due to its ability to interpret queries on deeper levels.
Unlike in 2018, when neural matching was only injected in some searches, Google has clarified that the November 2019 update is already a worldwide roll-out. It now works in all countries where Google is available.
What should businesses do?
According to Google, nothing has to be done for this update. Although businesses may notice a decline in traffic and ranking, neural matching just shows a more accurate result in the SERPs. In short, the traffic you'll lose is non-converting traffic or those who clicked due to ambiguity.
Neural matching is an update that aims to make search results more accurate for internet users. And as for business owners, it gives them a more accurate view of how their businesses perform in terms of search.
The search engine advises business owners to continue following the local ranking guide they have published long ago.
No need to panic
Many small businesses tend to panic whenever a major algorithm update goes in the news. This is quite normal, considering that revenue is at stake. Nevertheless, Google assured its users that the neural matching update shouldn't be a cause of panic.
Why businesses have to be aware
If you're wondering for a month why your data yielded a sudden change in traffic and rankings, then this November update is the answer. Google emphasizes that neural matching is in place to improve local searches. Also, like BERT, they aim to give businesses the traffic they deserve based on relevance, proximity, and prominence, among other factors.
The only difference now is that Google has come up with an expanded method of defining relevance. And as a business owner, it's your job to keep up. But for the November 2019 update, you can sit back and relax. Just continue optimizing for local search using Google guidelines and you're good to go.
Conclusion
Keeping abreast of Google algorithm updates is a full-time job. With the latest November 2019 update, website owners are scuffling to regain their rankings. This is normal, so to speak. Still, you should save your energy for more updates that are to arrive. Besides, Google itself said that this update isn't another workload for website owners.