A local business website is a powerful tool to increase your presence in the community as well as your sales. Still, many businesses don't realize the impact their sites can bring to their revenue. With this, they tend to neglect the design and content departments. Due to this, they miss a more significant share of traffic, conversion, and rankings.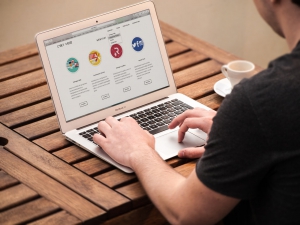 So if you're planning to revamp your website, make sure that you include these 7 points on your redesign plan. These are small details that will make a big difference:
It should be functional
Every button and link that you put on your website must be working properly. Each one should have the right page link as well as the call to action that suits the niche.
We recommend that you check your website manually to simulate a visitor going through your pages. Check each button and see if it will work as expected.
It should be mobile-friendly
Above all, a business website should be mobile-friendly. This means that your site will load across devices, including mobile phones and tablets. With 50% of the entire web traffic coming from mobile devices, this aspect is a no-brainer.
Nowadays, you can find ready-to-use themes that have been optimized for mobile search.
The design should fit your niche
This should be a default since every business will vary in industry and niche. For example, if you have a Mexican restaurant, your design should be different from a beauty website.
Although generic designs will work, it doesn't give you the functionalities on which your business will largely benefit from.
No clutter, please
When revamping your website, you should focus on removing the clutter. This way, each page looks fresher and easier to the eyes of the website visitors.
Sometimes putting everything in one spot isn't ideal. This could overwhelm your visitors, especially if they are browsing your website through a mobile device.
It should appeal visually
Of course, your website should look good. It's best to choose a design that will look good across platforms. In fact, an appealing design will directly reduce bounce rates, plus it will set the mood for your website visitors.
It should have a sense of authenticity
A website shouldn't only look good; it should look authentic. By authentic, we mean that you should include your business address, phone number, and other pertinent business information.
There should be a way for your customers to contact you to confirm the authenticity of the website. Also, audit your content and make sure that it reflects the image of your brand.
It should have call to actions
Lastly, don't forget to use call to actions. These are crucial to bring website visitors into your sales funnel. Without CTAs, you won't get the most benefit from increased traffic.
For each page, try to put up a call to action that will encourage your visitors to patronize what you are offering. Still, avoid being too salesy as internet users tend to shy away from this approach.