If you're planning to revamp your website or boost your business' traffic, an SEO audit is a must. This process gives you an idea of where your website stands. Also, it will reveal the things that need fixing. A local SEO audit could be an intricate process, but it's much needed, especially if you're noticing a massive decline in traffic and ranking.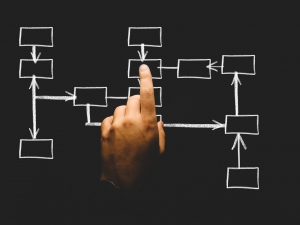 If you don't have any idea where to start, the following points are imperative to do. For those who don't have any technical background for this, the help of an SEO expert is necessary.
Check your social media accounts
Social media platforms are powerful tools in boosting traffic and sales. With this, you should start checking if you have duplicate accounts or if someone is running a fake account under your business name. Make sure that you fix this right away to avoid confusion among your customers.
Also, check if your NAP is accurate and if your brand content is consistent. You can add this to your content marketing plan.
Audit customer reviews
The next thing that you have to do is to check your customer reviews and ratings. You must address customer feedback right away to boost your business' reputation. Remember that online reviews will impact the status of your business.
Take note that negative reviews don't go away. They are forever etched on the web, so you might as well offer solutions to the concerned customer.
Check your citations and backlinks
Another important thing that you have to audit is the citation and backlinks from other websites. Citations are one of the most critical ranking factors for local businesses.
Aside from gaining as many citations as possible, you should also ensure that the citations have accurate information about your business. Again, this is to prevent confusion as well as to help search crawlers index the content properly.
Fix Google penalties
Google rolls out new algorithms every year. And if you haven't checked this part for long, your website may have been penalized one way or another. One tell-tale sign of an algorithm penalty is your website experienced a sudden decline in organic traffic.
Try to fix the penalties as much as you can. If it becomes too technical, you can tap the help of an SEO expert to do the job.
Audit your GMB account
The next big thing that you should check is your Google My Business account. This is a pivotal tool in marketing your business, especially in boosting your listings.
Start by checking your NAP, operating hours, and other details pertinent to your listing. Also, you should make the most out of your GMB account by utilizing its built-in tools.
Final words
Auditing your pages and accounts are crucial in boosting your website's traffic. Above all, it's essential to identify the areas where you are lagging and where you need to do more work.
Take note that a website and SEO audit will require a lot of time. If you don't have the luxury, you can ask the help of an SEO expert.