Aside from Google Maps, Apple Maps is another massive platform where you can list your business. With more than 35 million iPhone users looking for business listings, it's essential that your business can be found on this platform. As much as Google Maps is the second largest search platform, Apple has its own emerging version.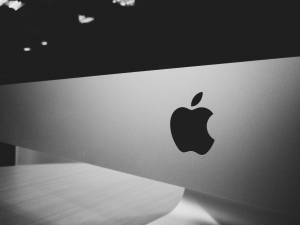 Getting listed on Apple Maps is a very easy process. You just have to deal with the timeframe of getting your business published on the database. And in some cases, your business may not be available on its map database right away. Whatever the situation is, the following steps will make the process clearer:
Step 1. Look for your business
Start by checking if your business is already in the Apple Maps database. If you can see your business already, then you have only one step left to do. However, if you can't find it, you have to perform an extra step before you can create a listing.
How come my business isn't on Apple Maps? There are two possible scenarios here. First, Apple Maps could be attributing your business to the wrong location. The second one is that your business may not be on their database yet.
Step 2. Add your business on Apple Maps
For those who can't find their business, there are three ways to add it on the Apple Maps database:
*Report a problem. You will notify Apple Maps that there's something wrong with your business location or information. Just choose the location of your business, then click Report a Problem. You'll be asked to provide some information to support the concern you'll send.
*Get listed on Yelp. Yelp syndicates its listing on Apple Maps. So by creating an accurate listing on Yelp, you're also being published on the Apple Maps database.
*Get listed on Localeze. This platform provides business listings for Apple Maps, so making a listing here is a guaranteed way to enter your business on the map's database.
Step 3. Create your business listing
Once your business becomes available on Apple Maps, you can now create your listing. Take note that it may take weeks for your business to be available if you underwent any of the three suggestions above.
To create a list, look for your business location and drop the map pin on it. Make sure that the location is specific and accurate. Adjust it accordingly before going to the next step.
You'll be prompted to provide business information for the listing. Once you're confident that you have filled everything out properly, click Send. You'll have to wait for a few weeks to get your listing published on Apple Maps. Usually, it will take between 3 and 6 weeks.
Wrapping Up
Getting listed on Apple Maps is added visibility for your business. Also, it gives you a share of iPhone users that could potentially patronize your business.
Overall, getting listed on Apple Maps is an easy process. Just make sure that you will enter the correct information all the time.