Over the years, Google has rolled out countless algorithms that affect ranking factors. No matter how many changes have happened, one thing remains crucial in ranking a website: backlinks. Backlinks are strong signals that a website is trustworthy and well-established in its niche. This is why businesses and website owners exhaust all possible means to gain these juicy links.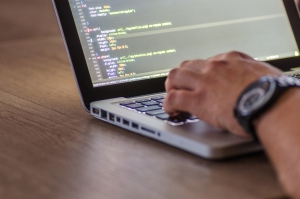 But how about in the local setting? If you own a local business, you can use the following tips to gain solid backlinks to boost your SEO campaign:
Consider writing guest posts
Guest posting is one of the traditional ways of earning backlinks. It's still a useful tactic and it works, given that you have high-quality content to share.
You can send your guest posts to local directories and business review websites. If this gets published, you will get a backlink to your website. The higher the traffic of your website you're guest posting in, the juicier the link will be.
Get listed on local directories
Utilizing local directories are the basics of link building. This is free and you have full control over what directories you're going to list your business in.
You can also request these directories for citations on their next list or business recommendations. Even without the citation, your list is already a backlink to your website.
Ask the help of influencers
If you want a strong link, nothing beats local influencers. You can partner with them through sponsorships or a simple shout out.
Still, make sure that the influencer resonates with your brand's image and message. You wouldn't want to be linked with somebody that has a poor reputation.
Aside from the link, you will also experience increased traffic as the followers of the influencer you worked with will visit your website.
Make the most out of your current relationships
When it comes to local SEO links, you don't have to look too far. Your current relationships with business owners, locals, website owners, etc. are a great start. You can ask them for a backlink in exchange for a reciprocal backlink.
These backlinks are easy to gain but make sure that the website is reputable. The more established the website is, the better for your SEO.
Talk about local events on your blog
Aside from tapping the help of other people, you can also talk about local events on your website's blog. For sure, some people will be interested in that specific event and they will use your links as reference to their own blogs and social media posts.
You can write an entry for each event to boost the possibility of getting more backlinks.
Consider releasing special offers
For businesses that have the extra budget for SEO, special offers are useful too. For example, you can offer special discounts for PWDs, college students, or organization members.
News about special offers spread fast, especially if it involves a decent discount. The websites of the organizations will be linking to your site so make sure that you create a dedicated page for this offer.