Google is offering multiple tools that businesses can use to boost their sales and SEO, one of which is Google Posts. Launched back in 2017, Google Posts is a built-in tool inside a Google My Business account. Using this feature, businesses can post brief text and images. It's useful for short-term marketing, special offers, and top product promotion.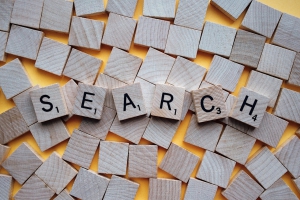 If utilized well, Google Posts can boost engagement, traffic, and sales of a business. Besides, it's a free tool that every business enjoys at their disposal.
Still, not all businesses realize the potential of Google Posts. Here are some of its benefits for starters:
It benefits your SEO
Above all benefits, Google Posts brings a positive impact on SEO. It can be used for backlinking and driving traffic to the company's website. By creating a call to action, internet users will be encouraged to enter your sales funnel.
Aside from that, Google Posts offer a free ranking factor. Some say that traffic coming from Google Posts have more ranking weight than those from organic search.
It enhances engagement
When it comes to promoting your business, you need to get as much visibility as possible. Google Posts can be used to share time-sensitive offers, short content, and other eye-catching pitches. Many businesses actually use it for seasonal sales, discounted offers, and more.
This activity will increase audience engagement. Shortly, your social media pages and website will benefit from the boosted traffic.
It's in line with voice search
Recently, voice-originated search has been dominating the search engine. Also, about 46% of all voice searchers are looking for a business listing. With this, it just makes perfect sense why you have to utilize Google Posts on your GMB.
For example, a person driving will look for a place to eat. Using voice search, that person will pick a restaurant from the listings that will come up. This is why optimizing your GMB and Google Posts is a must.
It's totally free!
Google Posts is a free tool, as much as a Google My Business account is. There's no excuse not to utilize this tool, especially if you have a limited budget for marketing and SEO.
Instead of additional finances, the only capital you need for this tool is effort and time. Just post fresh content every time and you'll surely see a difference.
It boosts your marketing  
Google Posts is a great avenue to market your top products, special offers, and more. Aside from reaping the SEO benefits, you can also use it for marketing purposes.
Make sure that you focus on important information and content that your audience can easily digest. Also, pair your post with eye-catching graphics or images.
Final words
Google Posts is a useful tool that you can access right through your Google My Business account. It's a free tool, so there's nothing to lose if you implement in your marketing and SEO efforts.
And just like in SEO, content is king in Google Posts. Make sure that you utilize each post with informative content and links that will drive traffic to your website.