Citations do still play a big role in local SEO. Fact.
In fact, if citations didn't exist, local SEO would be much more challenging than it already is.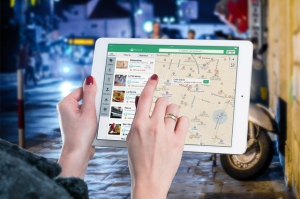 It can be impossible for new businesses to compete for the top 3 spots in Google's Map Pack, especially if those businesses work in competitive industries. If you're competing with more than a dozen businesses, ranking is going to be tough. Nailing citations, however, can give you the boost that you need.
The Importance of Citations in Local SEO
Near me searches and searches with local intent  have grown significantly over recent years. Most of this rise can be attributed to the surge in smartphone devices, the dependence that people place on them and the fact that they can use your location without you having to type it in to Google.
That's because Google automatically uses your location data to find nearby places that are relevant to your search whether you like it or not. How they know which businesses to show is, in part, down to citations.
A citation is a summary of your business' key information: it's name, address and phone number. NAP is the acronym for those pieces of information. You can add more information to your citations but this is the bare minimum that you need to include.
The more directories that you submit citations to, the more likely it is that your business will show up in Google My Business results.
The Advantages of Local Listings for Businesses
Local listings such as Google My Business and Bing Places act as a mini Yellow Pages for the internet. They help users to quickly find real local businesses near them. Here are some of the advantages to using them.
1. You appear at the top of Google
Local results and Google's Map Pack in particular appear at the very top of Google's search pages, way above other organic listings. By dedicating time to creating citations on local business websites, you can help make sure that you appear above all of your competition.
2. Get more traffic
The higher you rank in Google, the more traffic your business website is going to get. It really is that simple. The vast majority of businesses never make it to the first page of Google. Even the businesses on the first page of Google don't get a lot of traffic unless they rank in the top positions. If you want to guarantee relevant traffic to your website, you need to appear in Google's Local Pack. Focusing on citations helps your business to rank higher. The higher you rank, the more traffic you get.
3. Increase store visits
People don't have to click on your website to benefit your business. Some won't even bother clicking on your link and will just get up directions ot your store and come straight to you. You don't just guarantee web traffic by ranking high in Google's Map Pack, you also guarantee store traffic, too.