Keeping up with Google updates is a full-time job. Each update entails changes on your website and the need to fix what has gone wrong. Also, if you got penalized, it's crucial to fix the algorithm issue to prevent impacting your rankings.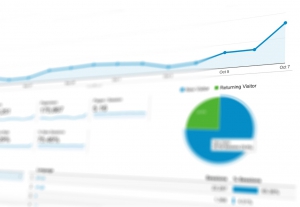 You can use a lot of ways to fix the situation, but avoid one thing: panicking. The November update is just one of the updates you have to deal with. It's normal to have a lot of questions, especially if your rankings are at stake.
The latest Google update
Just last month, Google released the BERT update. This technology will change how the search engine will interpret queries. Instead of checking how each word works, BERT will now consider the relation of each word with each other.
This just means that how you show up on search engines will be different once BERT is in effect. The good news here is that this update is only applicable to 1 out of 10 searches in the English language.
Overall, BERT is a good thing. You may lose traffic, but that's because Google is directing it to the query most relevant to the pages.
What about keyword stuffing and junk links
Surprisingly, Google gives some sites a free pass when it comes to keyword stuffing. John Mueller from Google admits that if the site meets other major ranking factors, it will show up on top of search results. That's regardless if they are using keyword stuffing.
Another thing you should know is that Google snobs junk links. These are expired links that will not harm or boost your site. Such links are only as good as its expiration date.
Also, you should know that Google has changed the nofollow attribute, something that may affect hundreds of sites.
Why your rank goes down
Many website owners get surprised that their rankings go down after the November update. This can be due to a lot of things, but BERT can have a minimal impact.
Since you'll lose traffic due to a more efficient search matching system, you will also show up differently on the search pages. Since Google has changed its appreciation of search queries, this is quite normal. But if your pages went from the top spot to the second page, something else is going on that you have to check.
The thing about slow sites ranking up
To the surprise of some website owners, there are slow-loading sites that rank higher than them. With page speed as a major ranking factor, this seems a bit confusing.
Nevertheless, Mueller clarifies that page speed is just one of the dozens of ranking factors that the search engine uses to rank websites. Even if these sites are slow, they may be excelling in relevance and other aspects. After all, site speed is just one of the many factors. Yours might be lagging on other positive signals.
Conclusion
With the latest Google updates in effect, there's no need to panic. Just focus on creating relevant content to boost your ranking.