Once you've performed on-page SEO, the next step is to monitor the results. This is a very important part; its how you know if your techniques are working to your benefit. The following are some of the things you should do to stay on top of your on-page search engine optimization.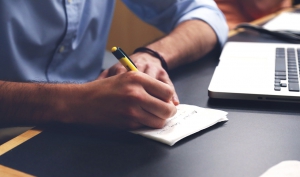 Track your keywords
One defining aspect of on-page SEO is knowing how your keywords are performing. For starters, the Google Search Console offers a free and instant checker for your keyword rankings on the web.
You can also explore other tools for more in-depth analytics, including alerts for ranking drops, rankings per location, progress map, and so on. From there, you'll see which keywords aren't driving traffic to your web page and what can be done about it.
We also recommend checking how each individual page is performing. Through that, you can link under-performing pages to your high-authority pages. That way, the SEO benefit will trickle down to the poor pages.
Analyze your organic traffic
Gaining organic traffic is the primary goal when performing SEO. So to see how good your on-page SEO is, you should analyze the traffic you're getting. That way, you can know if there's a sudden slump or increase.
Aside from the basic numbers, you should also check the bounce rate of your pages. Take note that even if you have high volumes of traffic, an equally high bounce rate means all that traffic is for nothing.
This will vary from website to website and also the type of page visited. Usually, blog pages have the highest bounce rate, which is quite normal. However, in terms of product pages, you'd want to limit the bounce rate to get better conversion rates.
Experts suggest a benchmark when it comes to bounce rates depending on the type of pages:
Blogs and dictionaries – 65% to 90%
Landing pages – 60% to 90%
Content websites (non-e-commerce) – 35% to 60%
Lead generation websites – 30% to 55%
Business to business (B2B) websites – 25% to 55%
E-commerce and retail websites – 20% to 45%
Check your pages per session
This SEO metric pertains to the average number of pages that a site visitor visits per session. Take note that each session is slated at 30 minutes. This is a gauge of how effective your website is at retaining and keeping visitors engaged.
For on-page SEO, pages per session can be boosted through strategic internal linking, improved UX, and compelling content. All of these are within your control and can be improved through a solid content strategy.
It would help if you also aimed to make your website as mobile-friendly as possible. Ensure that every page is navigable, easy to read, and responsive.
This is important as it helps you monitor how effective your sales funnel is. You'll see the pages visitors click until they drop off into conversion.
Final words
On-page SEO plays an important role in ensuring that your site visitors find your pages engaging and suitable for their search query. After optimizing your pages, you should check the results. Usually, it will take months to see your efforts pay off. Just be patient.