Organic search has been a major component of web traffic ever since the internet began and the first search engines were created. Ever since then, businesses and website owners have been exhausting all means to earn customer trust and Google rankings for the lowest possible cost. As organic traffic grows, it becomes an indispensable factor in earning higher visits and better conversions.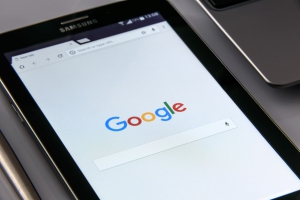 Organic search by the numbers
Here's a fact for starters: about 70% of B2B income came from organic search. This staggering statistic says a lot about consumer behavior and the role organic search plays among businesses. Moreover, organic visits are responsible for about 68% of all the traffic on the web, with the numbers continuously growing.
Some would argue that social media visits are also a big deal. As much as it contributes, social visits are typically slated at single-digit stats. For example, the media and entertainment industry has recorded an all-time high of 8.2% in social visits against their overall traffic.
Why it matters for businesses
Organic search is free – one thing that makes it an ideal choice. Small businesses that are planning to launch a website will benefit a lot from this mode of gaining traffic. This can be achieved through search engine optimization. However, organic search takes time to achieve, but the effects will last longer than other methods like pay per click campaigns.
Aside from that, high organic search traffic will give a positive signal to Google that your website is actually trustworthy. With this, you'll have even stronger ranking factors. And when you reach the top of the search result, consumers will perceive you to be more trustworthy than other websites. It's a continuous marketing cycle.
Even if your
social visits are high, they probably won't generate anywhere near the same amount of revenue as organic search. Nevertheless, if utilized together, both organic and social searches will boost your revenue.
Paid search or organic search?
The biggest issue about paid search is the fact that you'll have to pay to earn visits. Nevertheless, it's an instant solution, but one that will cost a lot. And once you stop your PPC campaign, your website traffic will experience a drastic decline. This may hurt you in the long run.
So rather than investing in paid search, you might as well put your money into search engine optimization. SEO experts can help you rank your website to reap organic visits after several months. There's a waiting period, but it will surely yield the best results.
In fact, you can launch a PPC campaign and an SEO campaign at the same time. This way, you can still experience decent traffic while you're waiting for the benefits of SEO to kick in.
Conclusion
Be it your business website or just an investment domain, organic search is a critical component. It offers longer benefits, especially for those who can afford to wait.