Every website owner knows how demanding Google updates can be. From Google Toolbar in December 2000 to the latest BERT Update in October 2019, it all takes a lot of work. And with BERT dubbed as the largest development in search for the past five years, website owners can't help but be alert. Is this yet another big thing like the mobile-first algorithm? How will it impact my website? The following are the things you have to know: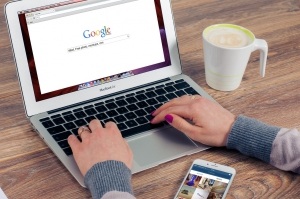 More about BERT 
BERT or Bidirectional Encoder Representations from Transformers is Google's latest algorithm update. It's a neural network-based technique that will revolutionize how the search engine interprets a specific search query.
Instead of interpreting the word by itself, BERT will now analyze the word's relation to the other words in the search query. This way, the internet user will receive better search results. Aside from that, website owners will also benefit as they will get traffic to where it is due.
However, BERT will only be used for 1 in every 10 searchers in the English language. Google said that BERT technology is so complicated that it's challenging their current hardware.
With that, you really don't have to panic. BERT will only be used for 10% of all searches (at least for now). It's safe to say that it will not impact your rankings too much, but it will surely have an effect on your website's traffic.
Expect that once BERT is working, you'll notice a decline in your traffic. Why? Because BERT is removing you from searches that aren't relevant to your keywords and niche. This way, you will be categorized to the right audience who's really interested in your website. Also, it will directly benefit your conversion.
Remember that you should never aim for web traffic for the sake of the numbers. You can have twice as much traffic now but end with the same sales once BERT is in effect.
What should you do with BERT?
Technically, there's nothing you have to change on your website unless you're publishing irrelevant content. For now, just channel your time and energy into producing high-quality content relevant to your website. That way, BERT can easily identify your niche and tag you on specific searches.
Also, don't panic once you notice a decrease in your web traffic. This can be considered normal as long as it's not too much. However, if your web traffic declined by more than half, it's probably more than BERT. You have to check your uptime and other aspects that govern your rankings.
Remember that BERT is just one of Google's regular updates. Don't forget to optimize your website on other factors that really matter. If you want peace of mind, you can always consult with an SEO expert.
Final words
As the largest search engine in the world, it's quite normal for Google to release regular updates. As the website owner, it's your job to keep up. Still, with BERT, there's nothing much you have to do. Just keep making quality content and optimize just the same.