Consumer behavior plays a pivotal in every business's marketing and SEO campaign. Businesses have to base their efforts on how their customers look for businesses online. With the proliferation of smartphones and tablets, mobile search has revolutionized how customers see brands and businesses. With 52% of search traffic coming from mobile devices, it just shows how consumers have evolved from merely looking for answers to purchasing solutions.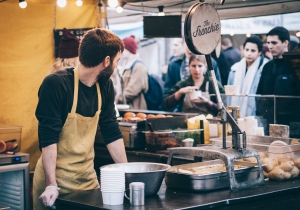 If you are a business owner, you must know how your consumers look for businesses. The following are four of the latest trends that affect consumer search behavior:
Hyperlocal search is assumed to be a default
Almost all local consumers will no longer use the "near me" keyword modifier when searching. This is because they assume by default that their searches will have local results.
Hyperlocal search has long been the trend among local businesses. That's why it's important to gain as much visibility on a locality aside from ranking organically.
Remember that about 63% of all consumers will tap the help of search engines to discover a business provider.
Voice search is becoming a big thing
Over the years, smart speakers and hands-free interaction with mobile gadgets have promoted the use of voice search. From being an assistant for simple tasks, voice search is already reigning on the web. About 40% to 55% of all consumers will use voice search to look for at least one query on the web.
Consequently, about 57% of all voice searchers will be purchasing a product or service. This just proves how powerful this tool will be in the coming years.
Voice search makes the already convenient mobile experience even more convenient. With that, businesses need to keep up.
Mobile search is advancing
Mobile search is behind 52% of the entire web search around the globe. And by the end of 2019, it's forecasted that mobile search will record a $30-billion mark on revenue.
About 75% of all consumers will form their purchasing decision, starting on their mobile devices. Even if the consumer is at a physical store, they will be browsing on their mobile devices. This is an effort to minimize risk and to know more about the product.
Years ago, laptops and desktops are the leading sources of traffic. But in less than ten years, mobile gadgets took over, which led to the roll-out of Google's mobile-first indexing algorithm.
Consumers reviews are considered golden
Around 97% of all consumers will always refer to consumer reviews before making a purchase. Most importantly, they will use consumer reviews to form their purchasing decision. With this, online reviews become a make or break part for business owners.
Needless to say, the reputation of a business relies on its online reviews. This is why a business should have a customer service team to mitigate any complaints.
Take note that one negative review will take at least 12 positive reviews before a consumer dismisses it. Such a ratio is critical, especially for businesses with expensive products or services.